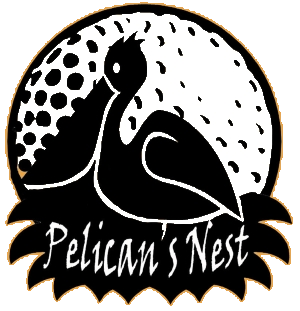 Upcoming Events
AT THE PELICAN'S NEST
Located at The Chief Golf Course  |  5085 Shanty Creek Rd. ~ Bellaire, MI
SUNDAY
Sundays are CHEF'S CHOICE days @ The Nest!
What will Keith serve up?? It's a surprise, but our diners are never disappointed
MONDAYS-THURSDAYS
Monday- Chef Choice
Tuesday- BOGO 1 half off Pizza
Wednesday- 
-your choice of a burger, chicken sandwich, BBQ pork or fish sandwich w/ fries…ONLY $6!
*Toppings extra
Thursday-
Our popular Parmesan Crusted Whitefish is a local favorite on THURSDAYS!
*Choice of 2 sides for $17.95
FRIDAYS
Fridays @ The Nest…haddock w/ French fries & coleslaw, starting @ $10.95
*PLUS-$1 OFF specialty cocktails!
Saturday
Shrimp Fest starting at $11.95
Upcoming Events at The Pelican's Nest